IT'S A COOL COOL SUMMER ( FOR TERESA)
It's been a while since we posted and that's because Princess Teresa is cruising crisp blue waters touched by slight breezes while sipping drinks from I Dream of Jeannie vessels… while I lurk in my air conditioned house hiding like a troll from the scolding 107 degree and above desert heat.
Jealous? Me? Yup! Just look at these pictures!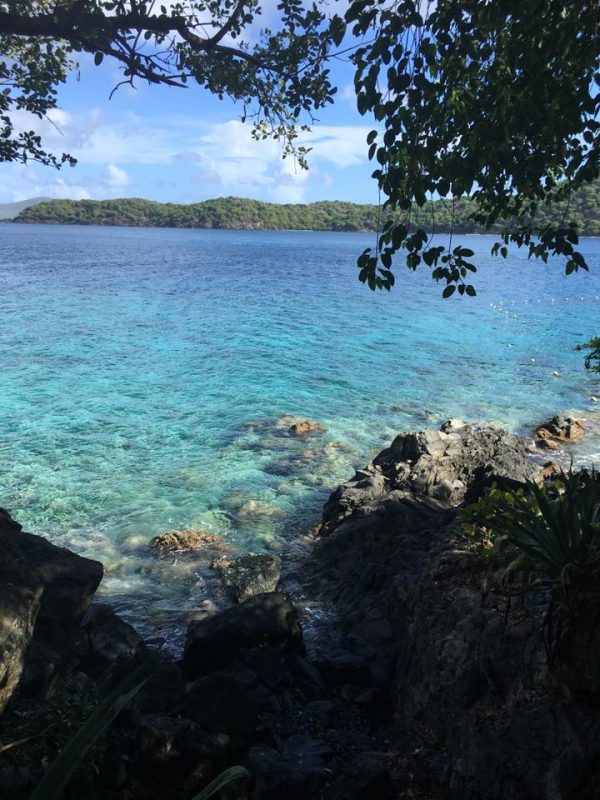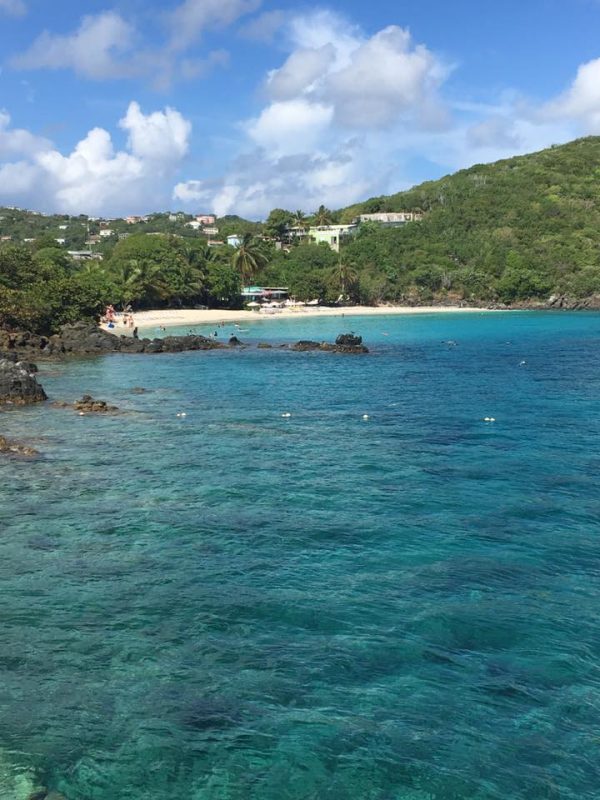 I know, I know Teresa! You told me to go, but I had a trip back to my hometown in New York where my dad received his Hall of Fame honor from the Fallsburg High School where he taught for over 21 years.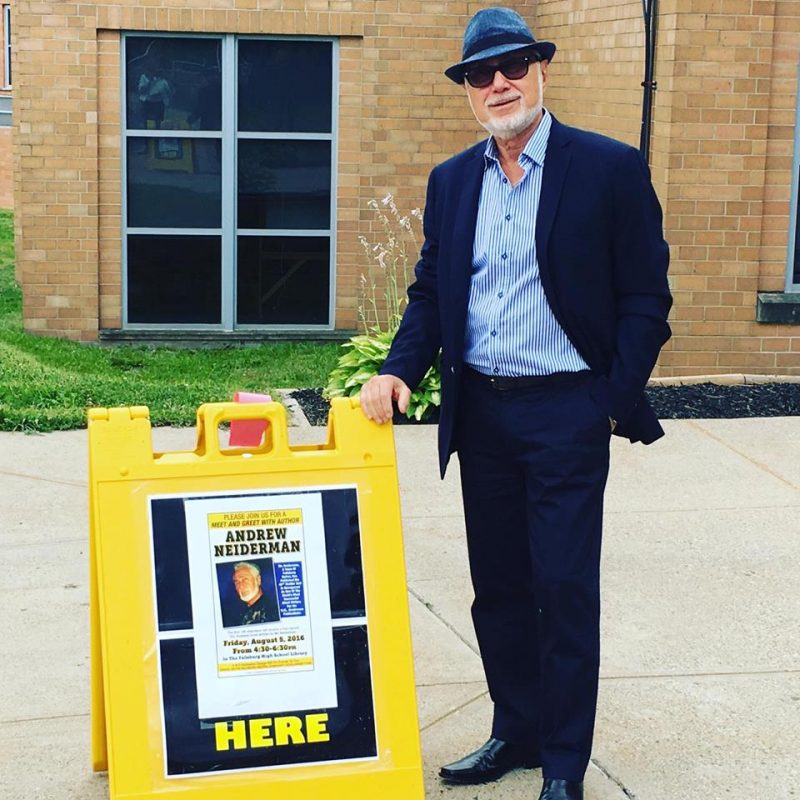 My dad, Andrew Neiderman, AKA V.C. Andrews has written over 118 books under his name, along with the V.C. Andrews ones.  Under the Neiderman name, DEVIL'S ADVOCATE, is the most well-known book which became a feature film starring Al Pacino and Keanu Reeves.
So, I go from over 100+ degree desert heat to the New York humidity.  Boo Hoo for me, right?
Meanwhile….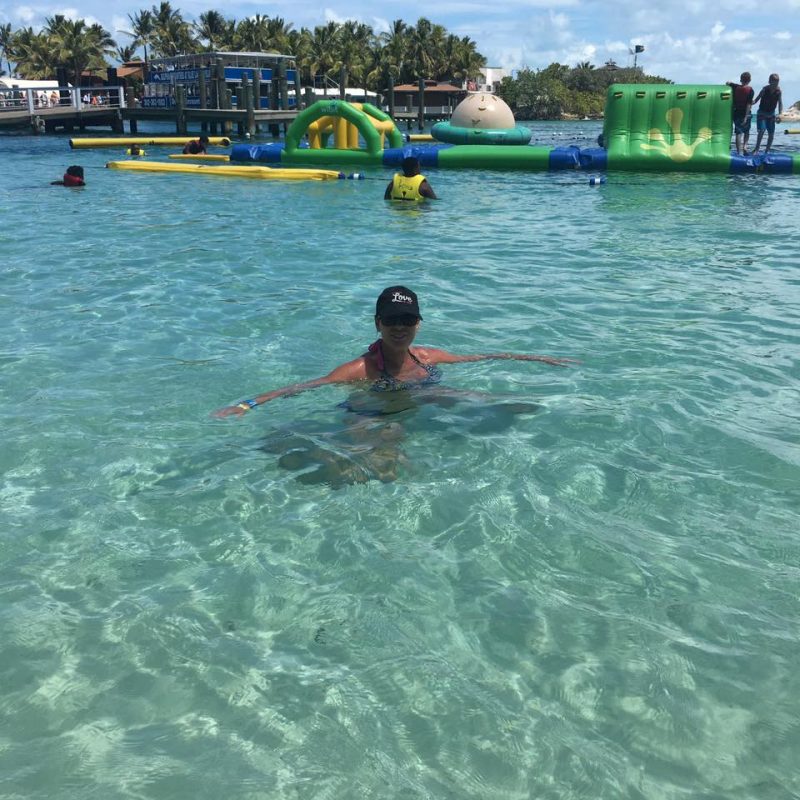 There she is chillin' in the clear cool water!
HOT, HOT, HOT
Back in New York, the temperature isn't cool, but the moments sure are!  A few of my high school friends came out to see my dad and we made a night of it at Bernie's Holiday Restaurant.  If you ever get to the Catskills ( Rock Hill to be exact), check out this restaurant. Not only do they have fabulous food, but their service is first class.  Also, if you know who Gavin DeGraw is, well, he grew up here with us, too! (Not Bernie's, the Catskills.)
Back on the Mediterranean, there's Teresa with some good friends enjoying the NOT over 100 degree temperatures.
So back I go to the desert getting my exercise by running quickly from an air conditioned car to air conditioned home. Seriously, there is no bare-footin' it on this ground…
That's what Teresa gets to do in Miami, St. Maarten, St. Thomas, Tortola/Virgin Gorda, and Nassau Blue Lagoon.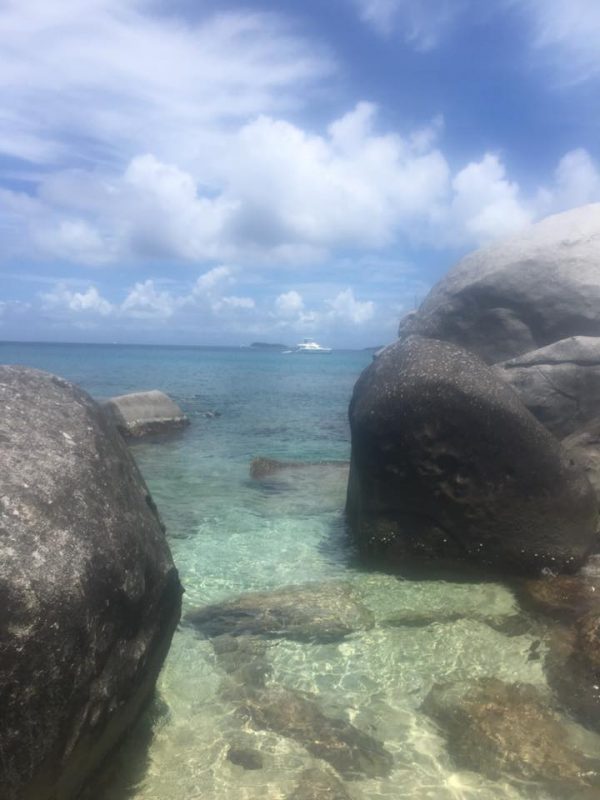 Seriously, though, having good friends to spend time with, enjoy beautiful places with, reminisce with, be silly with, and appreciate memorable moments with, is a true blessing.  It's more than just fun to be with friends on a getaway. It's therapeutic.  Even if you can't get to the places that Teresa was able to go to or to New York like I did, you should find that friend who can wash away the stress and paint that spot with laughter and do something to refresh your mind and soul.
But really, Teresa, if you don't get your butt back here soon, I am going to have to take one of these planes flying over your head and parachute down!