Yes, we are calling ourselves princesses because, well, why not?  Isn't being 50 the new 40 according to 50 year olds? AND you are only as old as you feel according to, hmm, who said that again? Well, anyway…  then, we are 25 year old princesses in the new 40 year old body of a 50 something.  Besides there are too many Queens here in Palm Springs.  Think of it as us showing a positive outlook to those 25 year olds who already use the Beauty Plus app to look like 16 year olds.
Confused? That's okay, try living here in Palm Springs, California as a straight woman who gets to compete with the gorgeous Queens with their lean long legs, perfectly painted faces, and flowing thick locks( did I write locks? Does it show our age?), along with the Coachella-fest girls barely covering their perky breasts and tight lifted buttocks.
Now that you know who we are not, let's introduce ourselves.
Teresa, a retired mother of two and wife of well-known daytime TV actor Tristan Rogers, enjoys putting together parties for charities, nights out with the Queens and Princesses, and trips for her family.  Teresa is working on a children's book and TV show while helping to organize her husband's work schedule.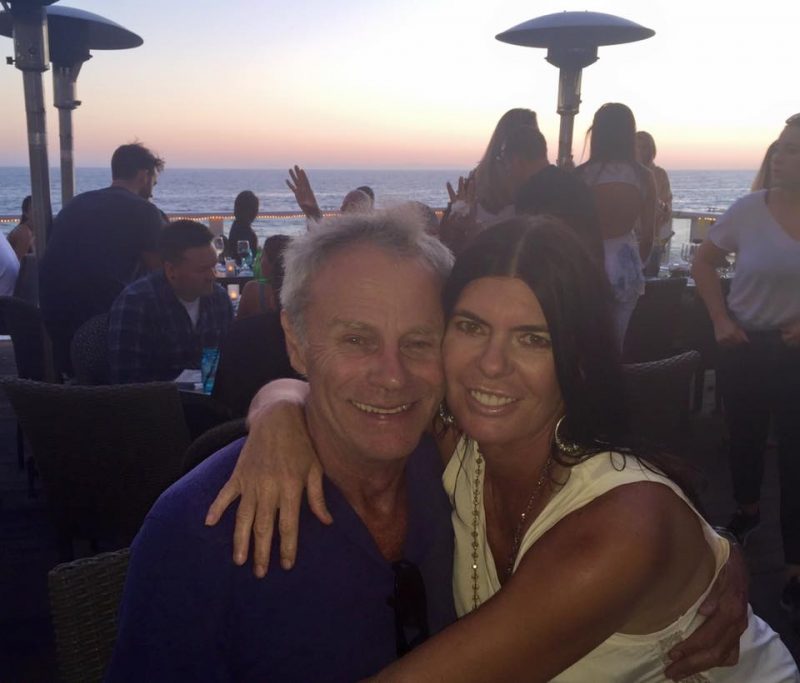 Tristan and Teresa Rogers
Melissa traded her teacher lesson plan book for her multiple charities' informational binders.  She volunteers full-time as Advisory Chair for the American Cancer Society Desert Spirit and for the Desi Strong Foundation. Her husband is Rick Springfield's keyboard player and her son is a set designer and graphics art designer in Los Angeles.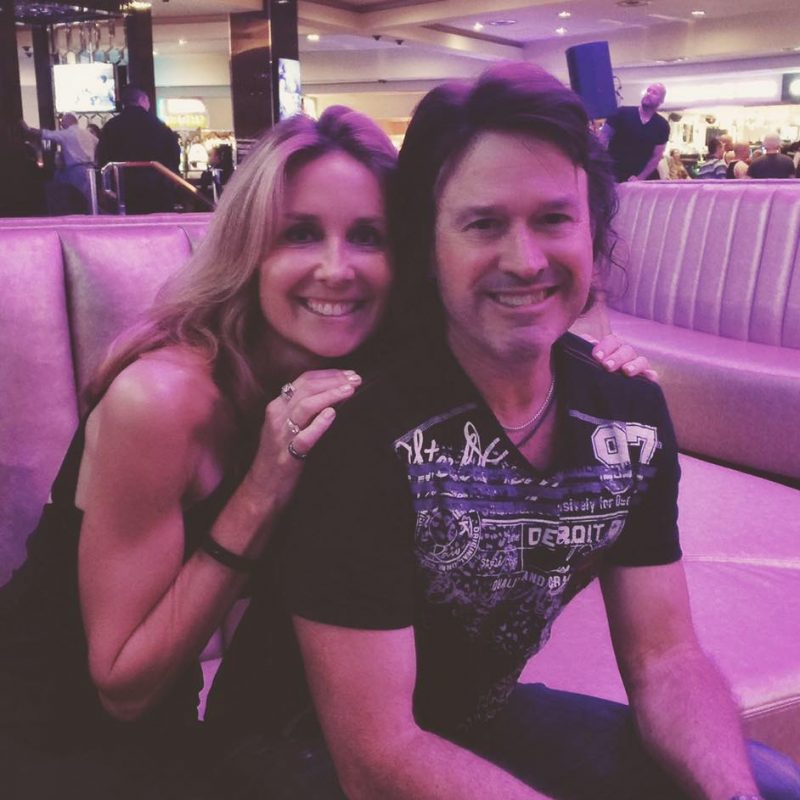 Tim and Melissa
While out on the town with some of our dear friends, Teresa and I realized we have been truly blessed with loving families and fabulous friends. We adore Palm Springs and all it holds from quiet romantic beautiful evenings with our spouses, soul-hugging charity events, to crazy fun nights out with our friends. So, why not share the love! We hope to bring you laughter, positive energy, advice on where to hang out in Palm Springs, learning experiences to pass on, and some living life silliness while sharing some of our intimate moments ( okay, calm down, not that intimate) in our lives.
So stay with us as we begin to tell you about the Palm Springs Princesses!
Here are a few sneak peeks into what is to come…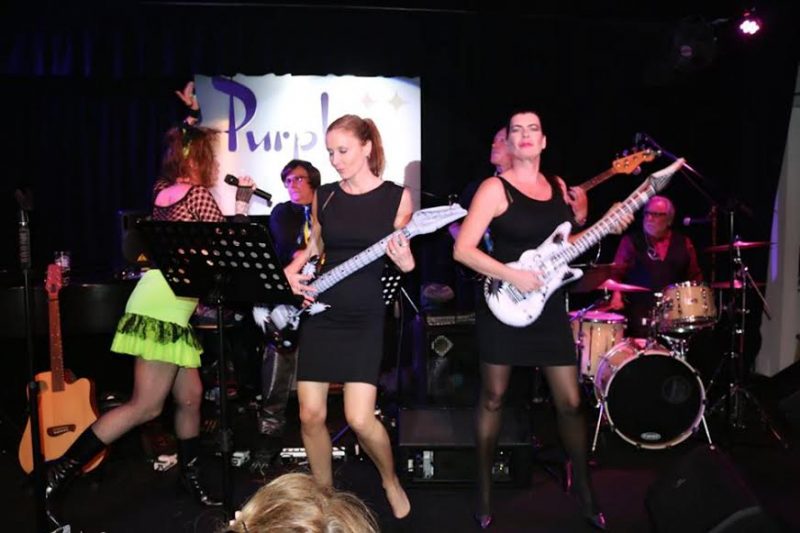 Back-up dancers for Bobbie Eakes' 80s Show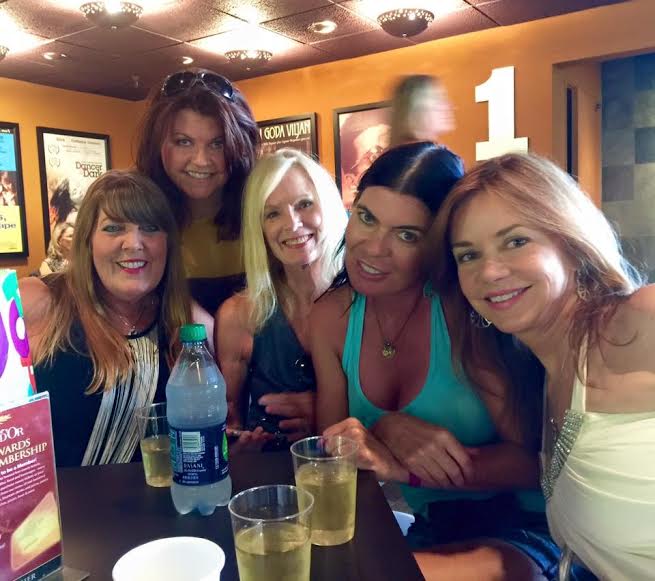 Hmmm.. What movie were these girls seeing and why were they singing, "I get excited!"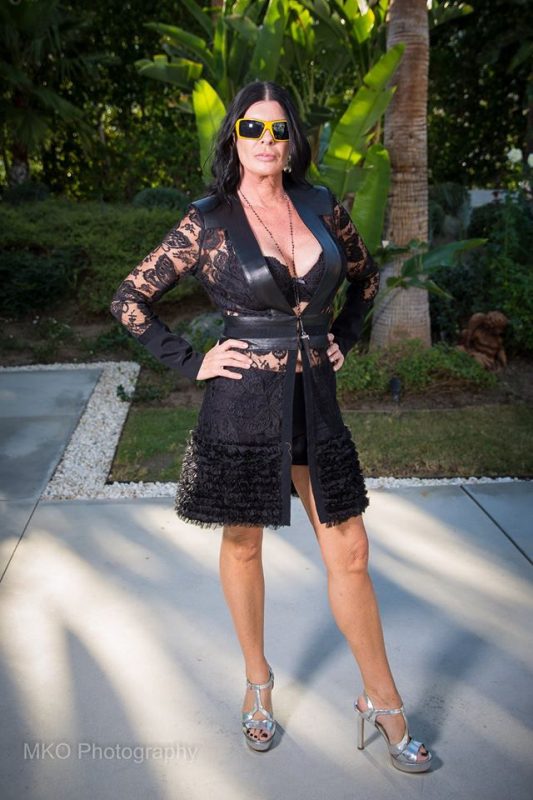 One of many modeling jobs for Teresa; hot, hot, hot!